Anime Cosplay 101: Your Anime Cosplay Starter Guide
Anime Cosplay Overview
This article provides an overview of what is involved in making and wearing an anime cosplay. This includes characters, techniques, where to cosplay, and even how to avoid being harassed by fellow cosplayers. The aim is to educate people about the process and encourage them to participate in cosplaying events.
Characters to cosplay
Cosplaying anime characters is a popular activity for anime fans. The process can be fun and can transport you to another world. To create an authentic cosplay costume, look online for ideas and guides to create outfits that look as realistic as possible. Many anime characters have multiple outfits, so it's easy to put together a complete outfit based on the character.
The anime series Sword Art Online features the fierce swordswoman Asuna. Because she is so fearsome in battle, she earned the nickname 'The Flash'. Asuna's costume and wig are easily found online. While Asuna has been known to be kind and compassionate, she is also a fearsome warrior.
Techniques
If you are an anime fan, you may want to consider learning about techniques for anime cosplay. These costumes often require a lot of time and dedication. However, there are resources available to help you learn the techniques and get the best look possible. There are some basic techniques that you can use for an anime cosplay costume, and these will go a long way in making your cosplay as unique as possible.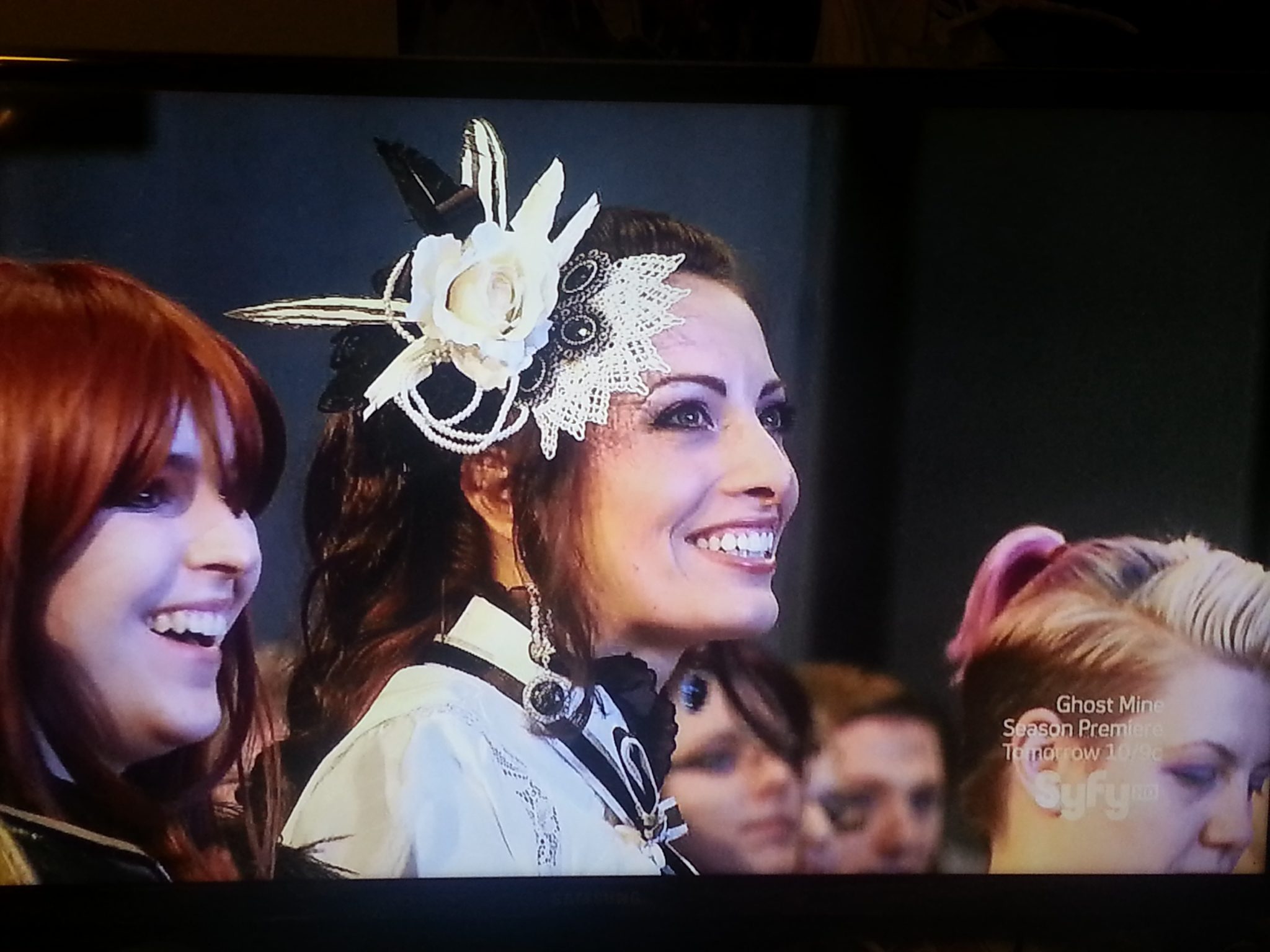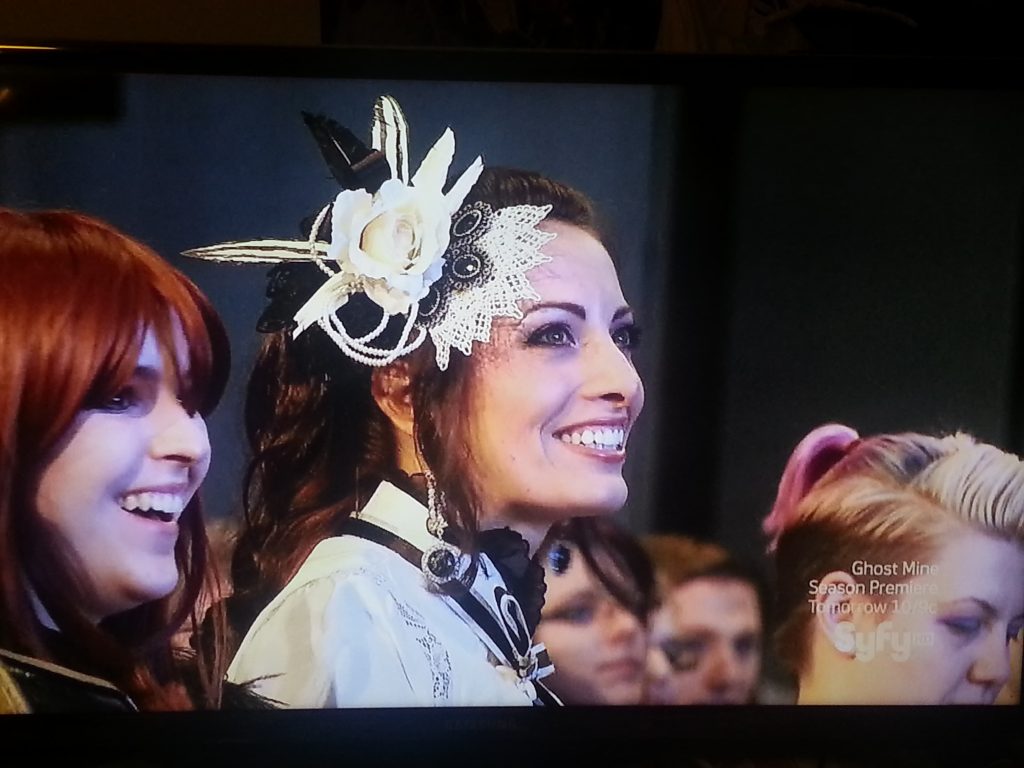 One way to make your anime cosplay look more realistic is by experimenting with different products. For example, many cosplayers use cardboard and foam to create their costumes. This may require them to buy specialized products, but it may also spark an idea for a new character.
Harassment of cosplayers
As an anime fan, you may be prone to sex-based harassment. While we aren't encouraging it, we do encourage you to speak up and report incidents of harassment to the appropriate authorities. It is especially important to remember that being in a cosplay costume does not make you a sexual object.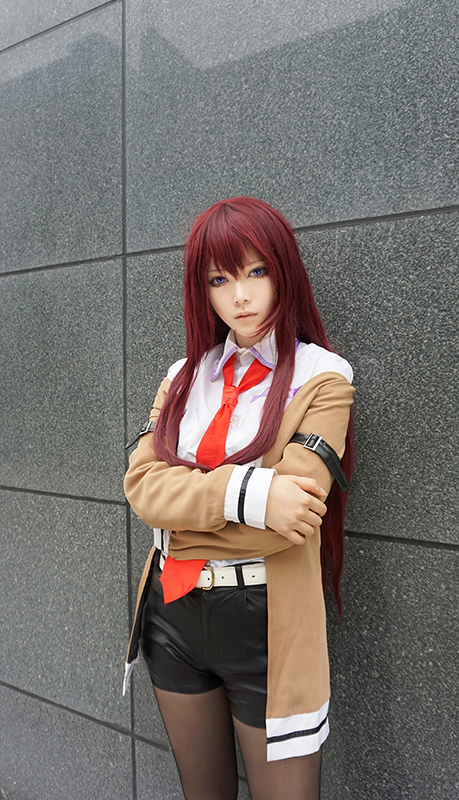 While a few people may think that sex-based harassment isn't a big deal, some members of the anime community have been victims of this type of behaviour. A recent case involved a 22-year-old student from Liverpool. She posted an image of her cosplay as a character called Rin Tohsaka from the anime "Fate/stay night." The post was widely shared on Twitter, where she received many abusive messages. Some people said she should not dress up as a non-Black character, which prompted Shirleen to share screenshots of her abusive messages.
Places to cosplay
When attending conventions and gatherings, look for areas where cosplayers will be gathering. These areas have natural lighting and blank walls behind them, making them ideal for cosplay. If you plan to wear a costume, ask permission first before you approach a cosplayer. It is against the law to grab people in costume without their consent.
Schools can be a great place to cosplay, but dress code regulations may be strict. In addition, tank tops, wigs, and make-up may not be permitted. Be prepared for strange looks and questions!
Costuming the Imagination: Origins of Anime and Manga Cosplay
Anime Cosplay Ideas
In order to have a unique anime cosplay, you must know about the characters you want to play. You can choose from various anime series such as Naruto, My Hero Academia, and Sailor Moon. Then, you should select the best outfit for the character that you want to portray. Then, you should make the necessary accessories.
Sailor Moon
If you want to dress like a Sailor Scout or a Sailor Moon, there are many ideas for anime cosplay. The main characters of the anime are each unique, but they have a lot in common. One of the most popular themes in the anime is friendship, and there are many ways to portray that in a cosplay.
Sailor Moon has one of the best-known anime series ever, and one of the first to create a craze around Magical Girls. It is about a teenage girl who transforms into a mystical heroine and battles evil forces. Throughout the series, Sailor Moon has many personas, including the reincarnation of Princess Serenity and a powerful version of herself, Eternal Sailor Moon.
My Hero Academia
One of the most popular anime series in the world is My Hero Academia, and if you love this series you're probably looking for some great cosplay ideas. While the main characters, Deku and Yoshi, are very popular and easily cosplayable, there are also some other fantastic characters to consider. These characters all have unique characteristics, so choosing one of these characters is a good start.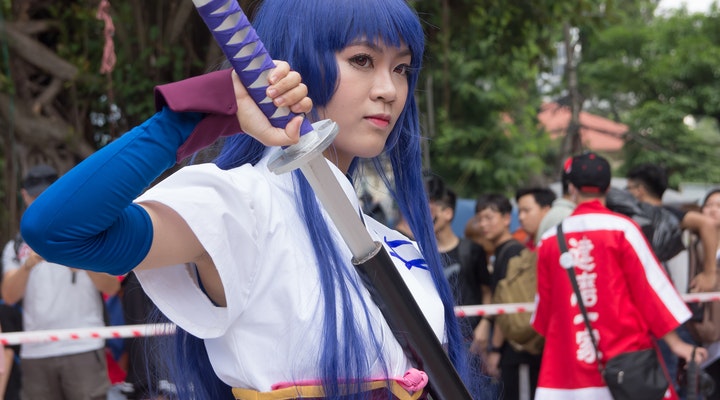 Mina is a pretty character with an alien look. She wears a white or light pink button-down shirt, blue or red suspenders, and black knee-length shorts with a yellow pattern at the bottom. Her outfit is easily available online, and you can even find a Suzuya cosplay costume on eBay. Another great cosplay idea for this series is to dress up as Izuku Midoriya, otherwise known as Deku. This character's costume is very colorful, and would make for a great Halloween costume.
Naruto
A few popular characters in the Naruto anime can make great cosplay ideas. While you may already have a favorite character in mind, there are many other possibilities, too. Here are just a few of our suggestions. While Kakashi, Sakura, and the Leaf Village Team all have recognizable characteristics, there is also plenty of room for personalizing your costume to make it truly unique.
One of the most popular Naruto cosplay ideas is to dress as Sakura, Naruto's closest friend and teammate. She also has a crush on Sasuke, and dreams of being a strong female ninja like him one day. Her bright pink hair and green eyes make her a great choice for cosplay, and her red qipao dress and black arm guards are a staple of her outfit. In addition to this, she also wears thigh-high boots and a forehead protector.
Fairy Tale
If you're looking for some Fairy Tale anime cosplay ideas, there are a lot of options available. The first one is the main character, Natsu Dragneel. She is a magical mage who was trained to become a dragon slayer. This character is one of the most recognizable characters in the series. To get into her outfit, you'll need a black dress, a black wig, and claws to complete the look.
You'll find that the main characters from the anime have many unique designs. Some of them wear armor, while others wear simple outfits. Fairy Tale cosplayers will be able to bring these characters to life through their outfits.
Female Anime Cosplay
There are several anime characters that can make an excellent female cosplayer. These include Nozomi, Lucy Heartfilia, Minerva Orland, and Shirayuki. These characters are physically fit and are known for their intelligence. These cosplayers can use their outfits to make a statement.
Nozomi
Nozomi is an old member of the ms, and she is the former vice-president of the school council. She is mysterious and a tarot reader, but she is also a kind, conspiratorial person. She is usually the first person the ms turns to when they need advice. In most situations, Nozomi remains calm and collect. She also remains calm after connecting with the ms.
Lucy Heartfilia
If you're looking for a way to cosplay as Lucy Heartfilia, then you've come to the right place. She's a well-known character who focuses on sex appeal, and she also takes exceptional pride in her appearance. Despite being an anime character, she is not merely an adornment – she is also a true connoisseur of good clothing!
Minerva Orland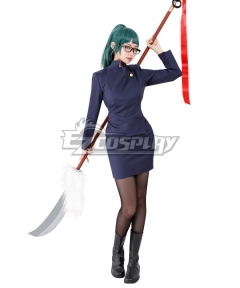 Minerva Orland is a powerful mage in the Fairy Tail series. She is also one of the strongest wizards in the world. She speaks an ancient form of Japanese and is very mature. Minerva is a strong female character and has become one of the most popular anime cosplay characters.
Shirayuki
If you are an anime fan and would like to become Shirayuki, you can find the perfect cosplay costume online. RoleCosplay is an online store that offers a range of Shirayuki anime cosplay costumes. You can also find complete sets of Zen Wistalia and Akagami no Shirayukihime costumes.
Natsu Dragneel
The female version of the sexy dragon slayer Natsu Dragneel is quite a fun costume to wear. This character has a variety of looks throughout the series. A muscular male with dark eyes and spiky pink hair, Natsu has a number of powers that resemble those of dragons. Those who cosplay as her can use a variety of accessories and makeup to make the costume look even better.
Asuna
The first step in achieving a successful Female anime cosplay as Asuna is to purchase an appropriate costume. This character is known for her orange-brown hair, which reaches her hips. When choosing a wig, make sure to choose one with bangs. The costume armor must be able to fit over the tunic, so make sure to purchase it according to the character's proportions.
How to Cosplay a Male Anime Character
If you're looking to cosplay a male anime character, there are some things you need to consider before you start. The most important thing is to keep in mind the overall effect of the costume, as well as the character's theme. For instance, if you're dressing as the sakura from Naruto, you'll want to wear red and pink socks. Another thing you should keep in mind is the color of the character's headband. If it's green, it will be more in keeping with the rest of her outfit. And if you're tan, you could consider a headband that's either white or green.
Genshiken cosplay
Genshiken is a wholesome slice of life anime with likable characters. Many of the characters are obsessed with their favorite hobbies. One of these is cosplay. The main character, Kanako Ohno, is a cosplayer who is also an Otaku. She has an intense love for yaoi. Throughout the series, Kanako develops a friendship with her cosplay partner, Souichirou Tanaka, who is a costume designer.
Fortunately, Narumi and her boyfriend do not have any issues with the make-up. Hirotaka didn't mind, and it looked great on him. It even fooled Kabakura into thinking he was a woman. Despite his apprehension, Koyanagi convinces him to go with her, which shows how much he loves cosplay.
Goku cosplay
If you're looking for a costume that will make you look like Goku from Dragon Ball Z, you've come to the right place! This one-piece anime cosplay costume comes complete with an orange vest and a blue shirt. A symbolic belt and wristbands complete the look. The outfit also includes a pair of boot tops.
This Goku anime cosplay costume includes the essentials and is made of cotton and polyester. It has a hood and wrist guards and can come in a variety of colors and sizes. There are also separate costumes for adults and kids.
Itachi cosplay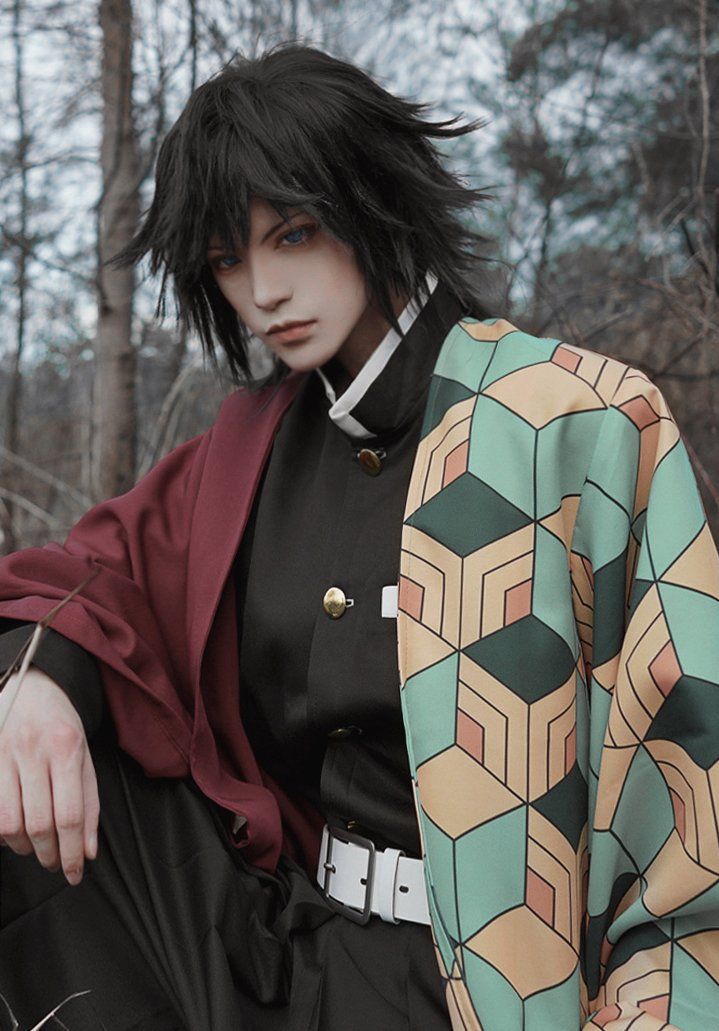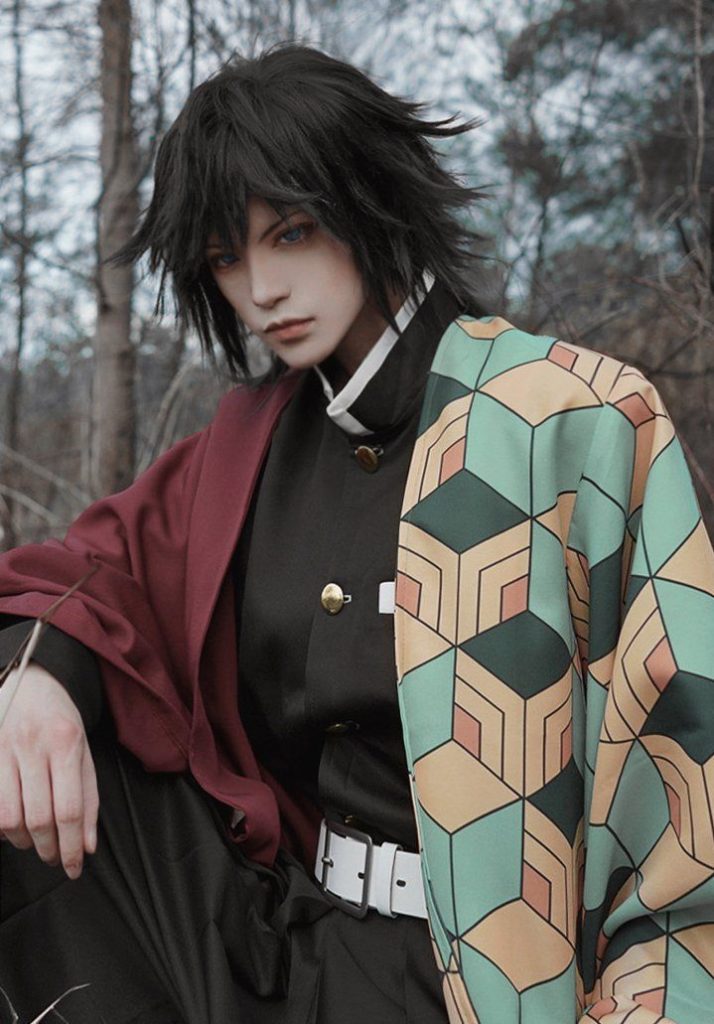 If you are a fan of the male anime series Naruto, then you should consider a cosplay of Itachi. The character is well-known for his stern nature and the fact that he avoids eye contact when he isn't talking to anyone. If you are considering cosplaying Itachi for a male anime convention, you should be aware of this fact.
The character Itachi Uchiha is perhaps the most memorable character in the Naruto series. He was a prodigy at a young age and grew up to be an S-rank missing-ninja. He was also a member of the Akatsuki, a secret society. He is characterized by his long, black hair and a headband with a unique style.
Luffy cosplay
Luffy anime cosplay is an exciting way to re-create the world of the manga and anime character. Luffy is known for his trouble-making ways, and he's been a part of many misadventures and challenges – including ones that put him up against the Marines and Shichibukai! His successes as a pirate and his love for battling enemies make him an excellent choice for a cosplay. The series has been immensely popular with anime fans over the years, and the Luffy character makes a great cosplay choice.
Luffy's outfits are very distinctive. He wears a red shirt with blue cropped pants, and a yellow cloth on his sash. A straw hat completes his wardrobe. In addition to Luffy, fans can also choose other One Piece characters to wear in their cosplay.
Zoro cosplay
This Male anime Zoro cosplay is a perfect representation of the iconic character from the popular anime series. The costume features a kimono, sash, and weapons. The cosplayer took three days to create this look, including the design and sewing of the costume. While the costume is accurate to Zoro's look, the cosplayer also altered the look to make it more feminized by adding makeup to the character's scars.
In the anime, Zoro joins the Straw Hat Pirates at a young age. He's the strongest character in the series and is a master swordsman. His distinctive appearance has made him a favorite of cosplayers around the world. He has green hair and is often seen carrying several swords. In addition to his sexy look, Zoro's scars make it a perfect choice for cosplay costumes.
Popular Naruto Cosplay
If you love Naruto, you can cosplay as one of the characters from the anime series. You can wear an ino cosplay, a rock-eyed ninja, a cool ninja, or even a girl version of Naruto, Hinata. These characters are all very popular in cosplay.
Ino is a hot Naruto cosplay
Ino is one of the most beautiful characters in the Naruto manga and anime series. She has blonde hair and blue eyes. Not only is she beautiful, but her outfit also adds to her appeal. She pulls off the color purple better than anyone else.
Rock Lee is a cool Naruto cosplay
Rock Lee is a cool Naruto character that many fans of the anime series will enjoy cosplaying as. Originally a shinobi from the Lee clan, Rock Lee attended a ninja academy and learned the art of taijutsu. In the series, Rock Lee has the potential to be a powerful ninja but lacks the natural talent for Ninjutsu and Genjutsu. As such, he focuses on Taijutsu instead.
Kakashi Hatake is a cool ninja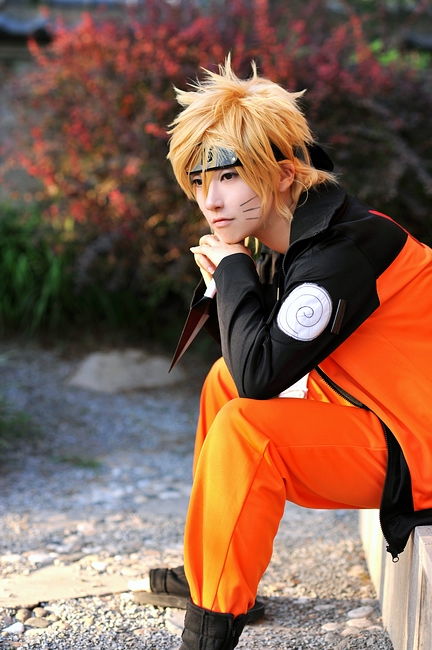 Kakashi Hatake is one of the coolest characters in the Naruto series and a great choice for cosplay. This silver-haired ninja has a great combination of power and ability. His laid-back, sleepy-eyed appearance makes him an excellent leader. Although he is sometimes seen as an apathetic character, he is an incredibly powerful ninja who works hard to keep his team united and focused.
Hinata is a girl version of Naruto
The manga and anime series Naruto has introduced a new character – Hinata. She is a ninja who was born into the Hyuga clan. She was expected to become the head of the clan, but she was very weak at first. She was not liked by Hiashi or Neji, but she admired Naruto. Eventually, Hinata became one of the strongest ninjas in the world.
Asuma is a tough ninja
If you're looking for a tough ninja to cosplay in a Naruto cosplay, look no further than Asuma. This ninja is a member of the Sarutobi clan and comes from a family of powerful Shinobi. His father, Sasuke, was a powerful ninja who became the third hokage of the Hidden Leaf Village.
Tenten is a tough ninja
If you are interested in cosplaying a tough ninja from the Naruto manga series, consider dressing as Tenten. She is a strong character with a strong spirit. She never gives up, no matter what comes her way. She has a powerful stance that gives her a strong attack look. Her cosplay is extremely well-done and includes hand gestures for effect.
Konan is a villain
If you are thinking of cosplaying as a Naruto character, then you are likely wondering who plays Konan. In the original Japanese anime, Yamato is voiced by Rikiyya Koyama, but in the English version, the role is played by Troy Baker. He reprised the role in the movie Naruto: Ultimate Ninja Storm 4.
Attack on Titan Cosplay Ideas
With so many lore and theories surrounding Attack on Titan, choosing a costume can be a challenge. It can be easy to get lost in all the details, or get sucked into an old character style. Fortunately, there are many options available to choose from. If you're unsure where to begin, here are some tips to help you find a costume that works for you.
Levi Ackerman
If you're looking for an anime cosplay idea that makes a statement, you may want to try Levi Ackerman from Attack on Titan. The character is the strongest human soldier in the series, and his battle skills have set him apart from his fellow soldiers. A strict and obsessive-compulsive type of guy, Levi has a penchant for cleanliness and would often wipe the blades of his swords clean before a battle.
Mikasa Ackermann
If you're a huge fan of the Attack on Titan franchise, then you might be interested in cosplaying the character of Mikasa Ackermann. The character of Mikasa is one of the most memorable from the series. She was an elite soldier who helped defeat the female titan, Annie Leonhart. She has pale skin and grey eyes and is quite tall. She typically wears a Survey Corps uniform, with a white shirt underneath.
Eren
Attack on Titan is a popular anime series with a slew of fan cosplays. Eren Yeager, the protagonist of the series, is one such character who has gotten a lot of attention for his cosplays. This season, we see Eren dressed in a black jacket and grey top, channeling his moody side.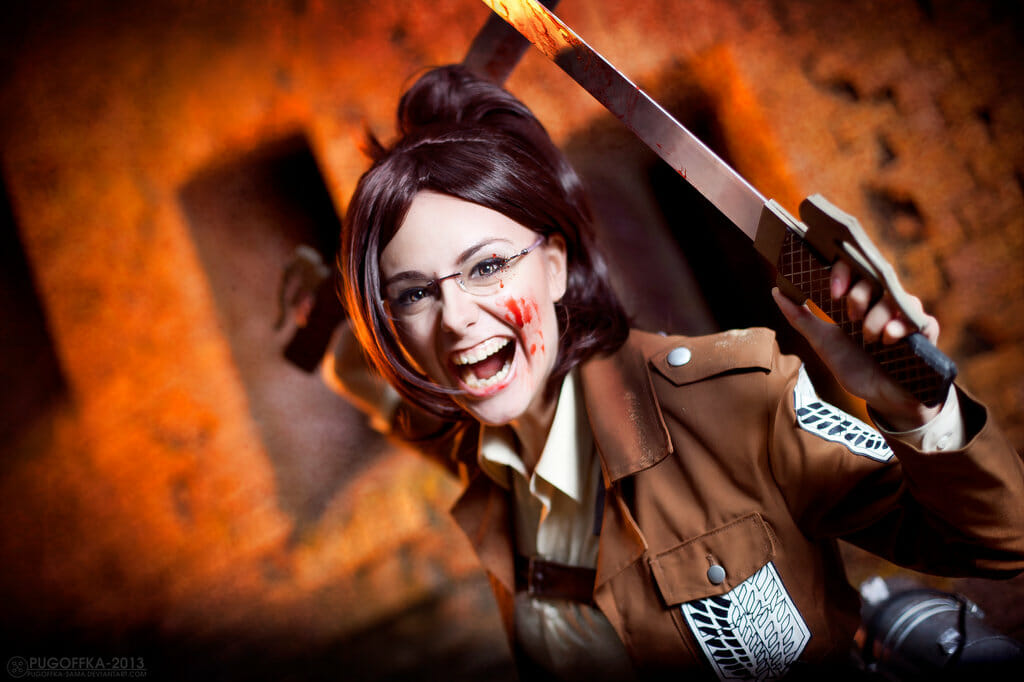 Mikasa's cosplay
Mikasa Ackerman is one of the most iconic characters in Attack on Titan, and as a result, she is also one of the most popular characters for cosplay. This powerful female titan has many unique details that make her an excellent choice for any cosplayer. For example, she has a very serious face and shaggy black hair. She is also tall and in great shape, with pale skin and gray eyes. She is a strong believer in justice and a strong devotion to her family.
Levi Ackerman's cosplay
Attack on Titan is an anime series that has left a deep mark on fans. It features intense fights with the Titan threat and some of the strongest humans. The show also featured a lot of characters that stood out from the large cast. One such character is Levi Ackerman. In the series, Levi is the captain of the Special Operations Squad. He is a strong soldier who must battle his emotions in order to protect humanity.
Eren's cosplay
Attack on Titan recently concluded its fourth season, but the anime will return next year. In the meantime, fans are enjoying cosplays of the main character, Eren Jaeger. His character has evolved greatly since the series first began, and the fans have been putting their creative skills to work, creating some truly impressive looks.